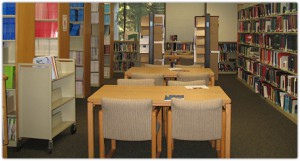 Welcome to Canadian pharmacy Health Science Library (HSL). The Medical Library is open to all physicians and staff of St. Vincent Medical Center. Our patients and families are welcome to use the library. The library is not open to the general public.
Services
The HSL Webpage provides open (free) access to reliable medical web sites with full text knowledge-based information, including proprietary databases and a collection of my favorite authoritative medical links.
Provide a core collection of print and electronic medical textbooks and journals.
Conduct biomedical literature research and obtain articles.
Fulfill information requests for patients and family members.*
Provide computers with Internet and Microsoft office programs.
*The Library does not give medical advice or interpret medical information. We view the information provided as a starting point in communicating with your health professional for your health needs.