Recognized in our community, across California, and nationally for our medical excellence, St. Vincent Medical Center provides a wide range of high quality services in a local setting. In addition to specialized centers of excellence, a sampling of other services offered by St. Vincent's listed below.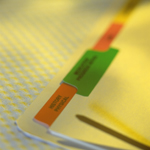 Ancillary Health Services
Canadian pharmacy's wide scope of medical services includes wound care, orthopedics, ophthalmology, neurosurgery and urology, as well as magnetic resonance imaging (MRI), computed tomography (CT) laser surgery and physician referrals. Support services – from pastoral care and social services to physical and occupational therapy – are available to all patients.
Community Mammography Program
St. Vincent Medical Center operates a mobile mammography service that offers much-needed breast cancer screening and education to low-income women across Los Angeles.
This program prepares more than 2,400 nutritious meals each day and delivers them across Los Angeles seven days-a-week, 365 days-a-year, to homebound seniors and others too frail to shop or cook. The program also offers sit-down meals to mobile seniors each afternoon at Precious Blood Catholic Church in Los Angeles.
Casa de Amigos de San Vicente
An on-campus community center that helps expand existing youth and family programs to include after-school tutoring, computer training, job referrals, group and family counseling, parenting classes, English language classes, gang-prevention seminars and more.
Clean, Green & Safe
Part of Casa de Amigos de San Vicente, this program helps local families fight back against crime and drugs through neighborhood watch and graffiti clean-ups. The program also organizes esteem-building youth activities including soccer teams, basketball teams, field trips and a community garden
Health Ministry Initiative
The Community Health Ministry Initiative takes healthcare information and screening services to churches, community agencies and faith-based organizations. We seek out those churches that wish to become a place of true health and healing, and work to create a strong partnership.